Mary
Watson

Mareware Ceramics
Coastal Cuisines

From September 2022 - January 2023, international communities in Sunderland worked with ceramicist Mary Watson and researcher Suzanne Hocknall to explore the positive influence that diverse cultures have on our local food traditions within the coastal city of Sunderland. The Coastal Communities community group is made up of members from ICOS (International Community Organisation of Sunderland), FODI (a drop-in service for refugees and asylum seekers), City of Sanctuary, Back on the Map (a community space in Hendon) and Sangini (a wellbeing support group for Bangladeshi women).

The group have visited coastal locations such as Sunderland Marina and the Wild Oyster Project in Sunderland Marina, where they have done lots of drawing, learned more about Sunderland's food traditions, produce and heritage. The group has also shared recipes and traditional methods of cooking that celebrate the diverse food heritage found in the group (including Iraqi, Russian, Afghanistan, Taiwanese, Chinese - among others!).

This display showcases the dinner service that has been created by the group, which has been inspired by Sunderland lustreware pottery, the sea, rocks, cliffs, and the stories they have shared on their journey.

We want to thank all the wonderful participants who took part in this project and our partners FODI, ICOS, City of Sanctuary, Back on the Map, Sangini, Sunderland Museum and Winter Gardens and Life Kitchen.

Coastal Cuisine was commissioned by SeaScapes Co/Lab, (University of Sunderland) working in collaboration with Foodscapes (Newcastle University), National Trust and National Glass Centre. The project is funded by the National Lottery Heritage Fund and forms part of SeaScapes: From Tyne to Tees, shores and seas.
.


Project celebration 2023. Photography curtesy of Colin Davidson




Families tableware production session, 2022. Photography courtesy of Colin Davidson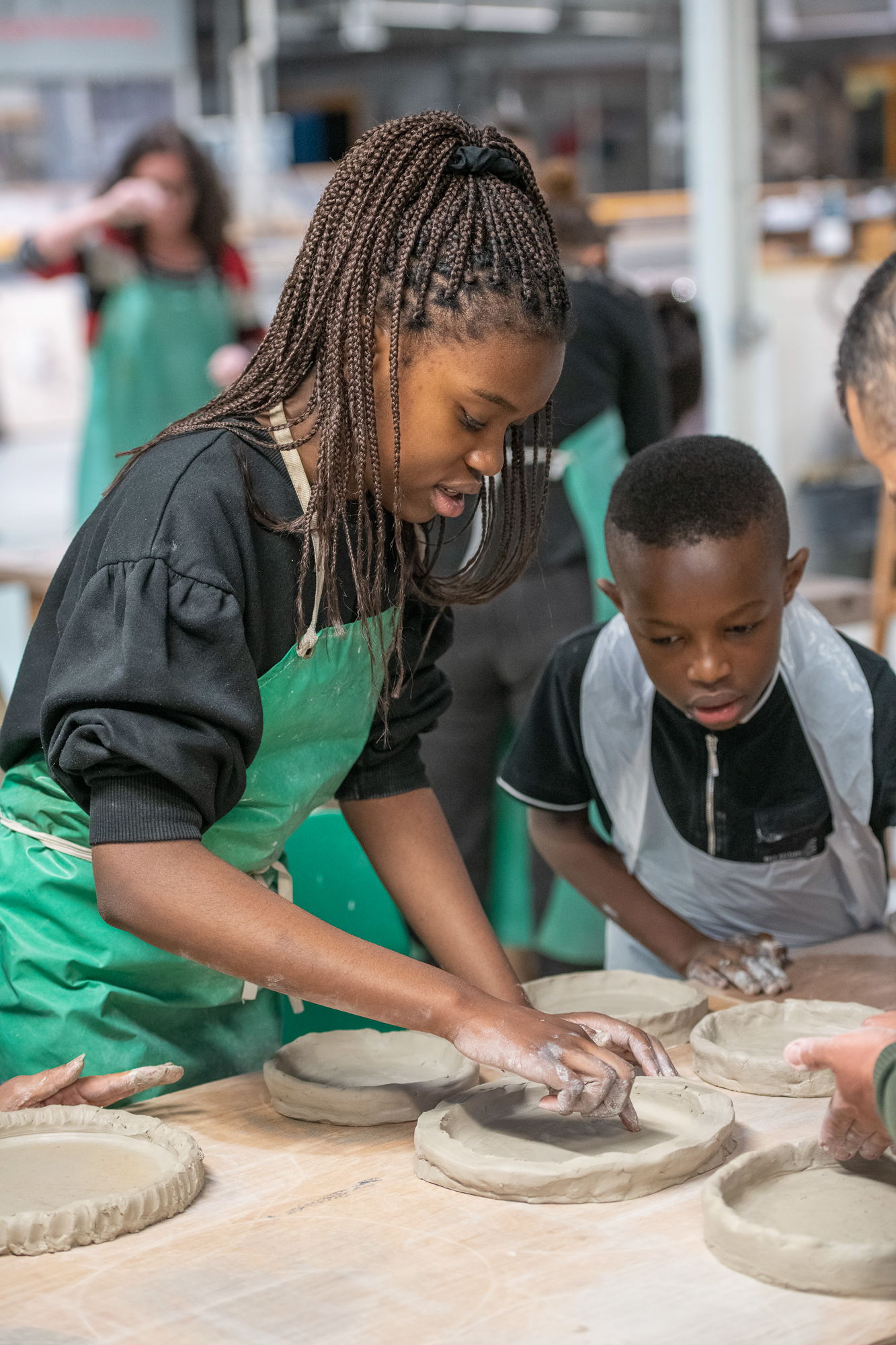 Trip to Sunderland Marina Wild Oyster Project. Photography courtesy of Colin Davidson.