Mary
Watson

Mareware Ceramics
Through a series of drawing workshops with family, friends, and colleagues we explore the question: what objects from our lives do we value and why? Influenced by archaeological ceramics, drawing games and social histories I have created several ceramic and glass sculptures. These sculptures act as an alternative portraiture, not depicting images of people, but instead helping us consider ourselves through the objects, patterns, and shapes that we surround ourselves with, entwined and abstracted in our memories.
ED'S HAT

"This is not a sound I grew up with, its one that found me, and it found me through a hat! ... With each piece of informational discovery, this hat was becoming a part of me, Millwall was taking over, and I was loving it!
Ed Moody, 32, Glasgow
JACOB'S SHIELD

" I chose to draw a gum shield because I feel it is a great representation of rugby and the joy I feel when playing. I chose to draw this one because it's an item that I've had and replaced many times in the fifteen years that I have played rugby. The gum shield I used as reference is the brand that I have used most consistently and have felt the most comfortable using. For me no alternative has beaten it."
Jacob MacCormak, 24, Highlands.
RUTH'S JUG

"The little silver jug you're looking at, I'm very fond of it. My husband and I, John, bought it for his parent's silver wedding. Which must be a long time ago now, I can't remember the year, and I've liked it ever since"
Ruth Watson, 94, Cumbria
ANTHONY'S POT
"The name of the pot I drew is Sankofa. It reminds me of the first pot I made when I went to Kwame Nkrumah University of Science and Technology in Ghana. In my first year we were taught modelling processes in clay, and using pinching methods I made this pot. I was pleased with the finishing I gave to it and have kept it for a long time. The pot became a stepping stone in my ceramics career."

Anthony, 32, Sunderland
RUTH (JUNIOR'S) RUCKSACK

"It seems to come everywhere with me, even when you wouldn't really need to bring a rucksack. I'll pop out for a short walk and have my rucksack. I'll go to the shop to get one item and I'll have my rucksack."


Ruth Watson, 28, Reading.
SUZIE'S KEYS

"My house keys represent somewhere safe and homely for me and my husband to live in. My car keys enable me to travel to work, the supermarket and now that COVID-19 restrictions are lifted, go and visit friends and family that I haven't seen for ages... the last thing on my key ring is the fob from the 2012 Olymics which is a nice reminder of that Olympic summer."

Suzie Williams, Sunderland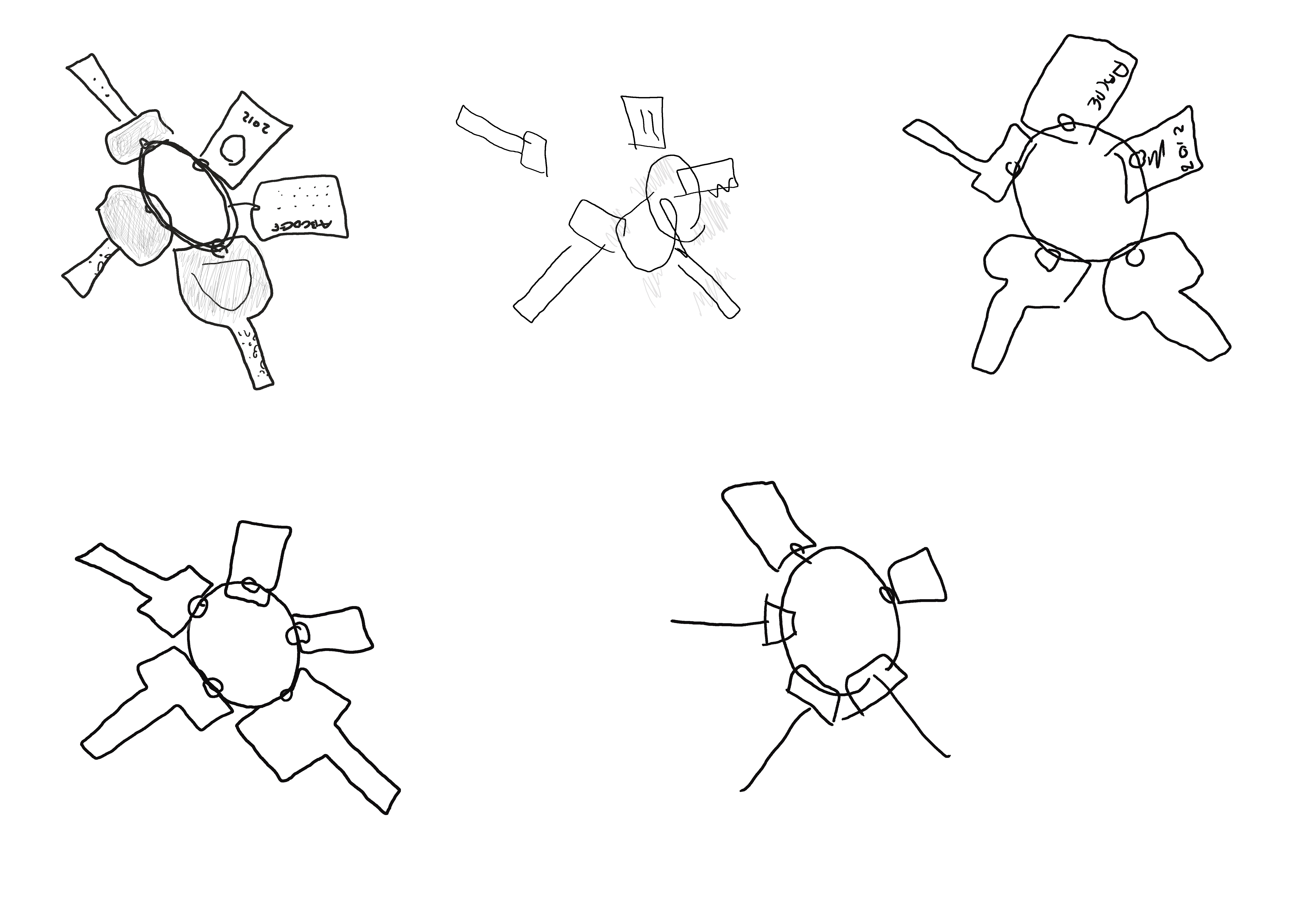 KAREN'S CRYSTAL

For me, bringing that dish out of my cupboard and filling it with homemade strawberry or raspberry jam and presenting it on the table with afternoon tea... just takes me back and brings me great pleasure.
Karen, 61, Essex
All Participant Drawings
Antonious
Harry
Juliette
Rose
Nat
Lisa
Alice
Christine
Adam
Amy
Xani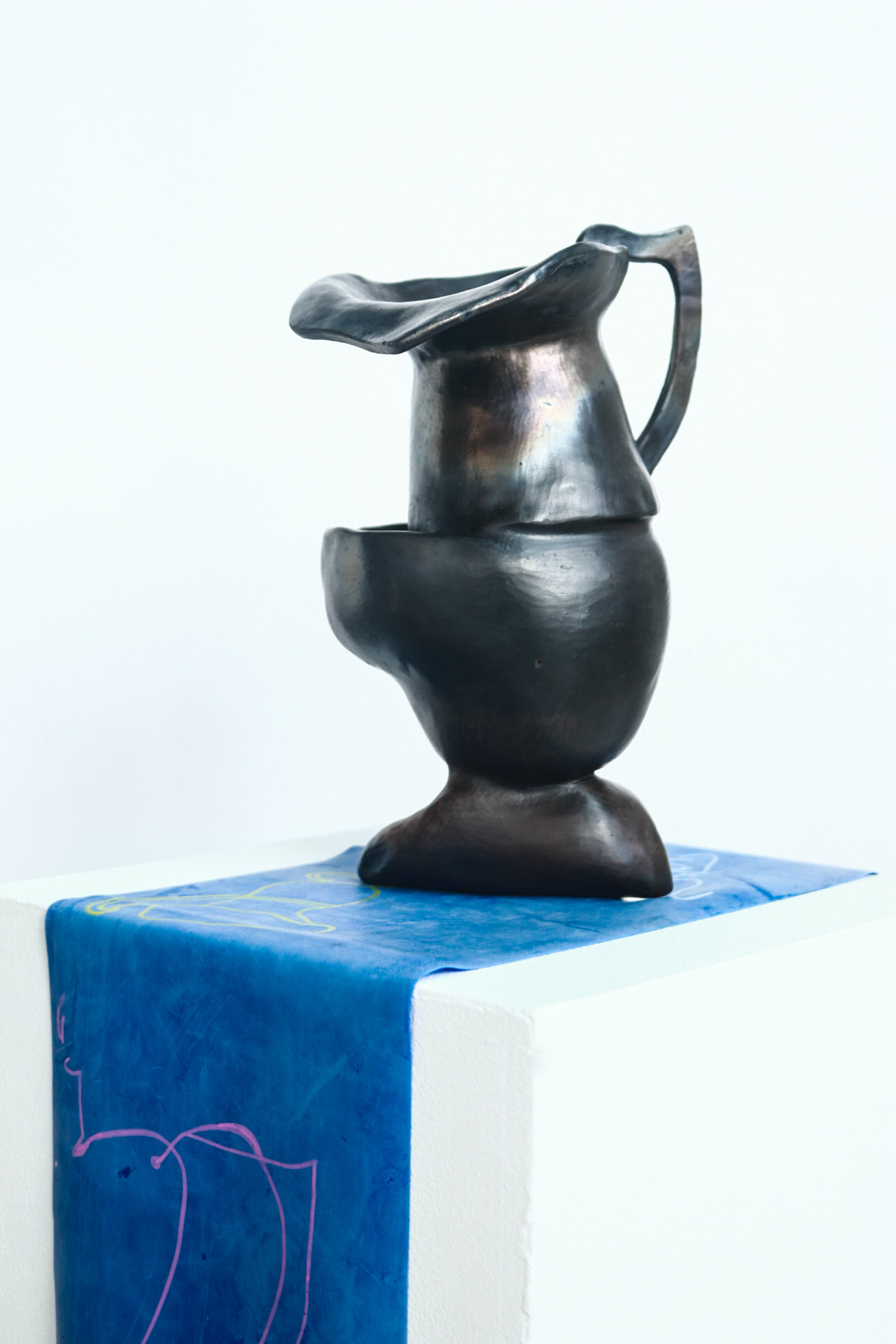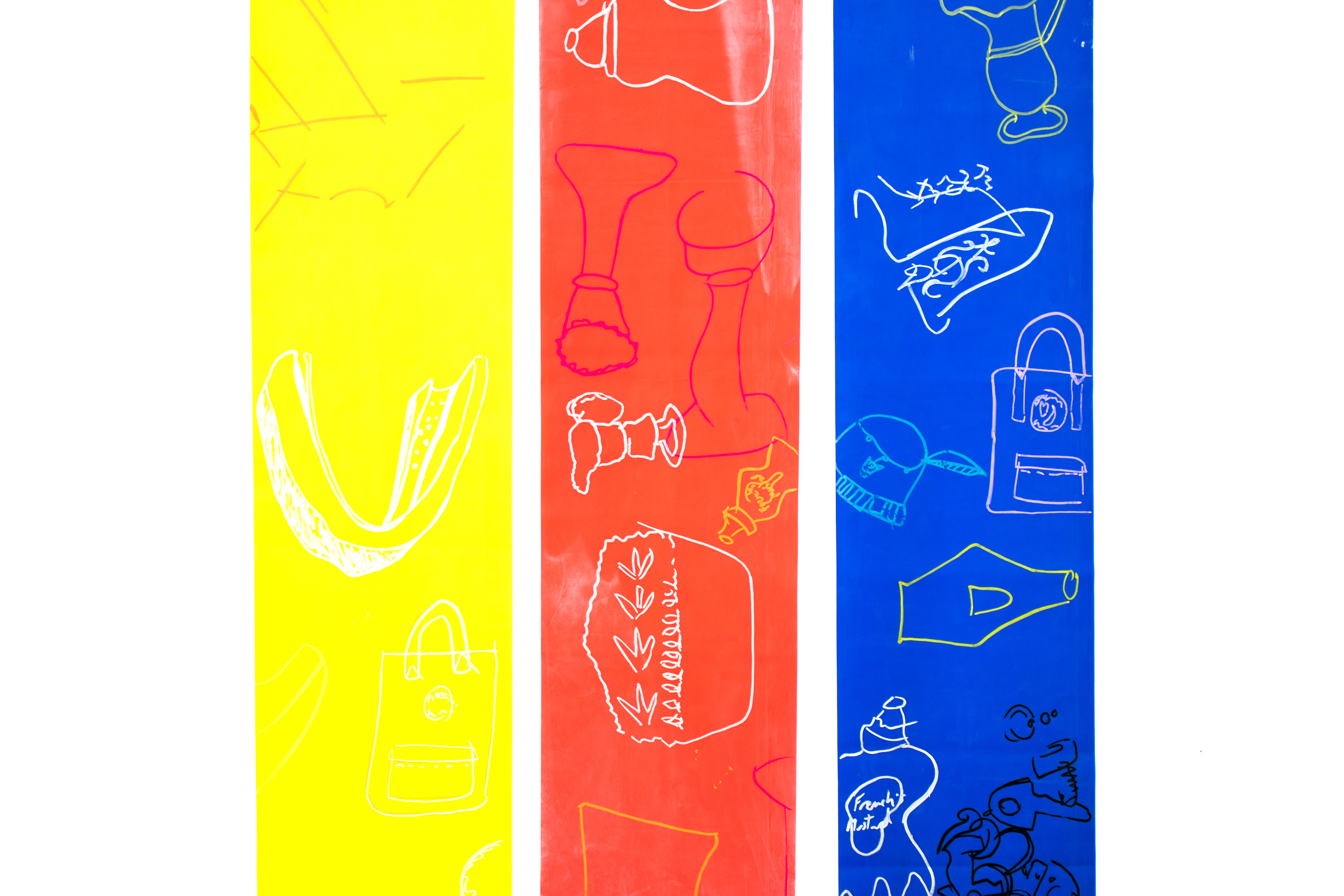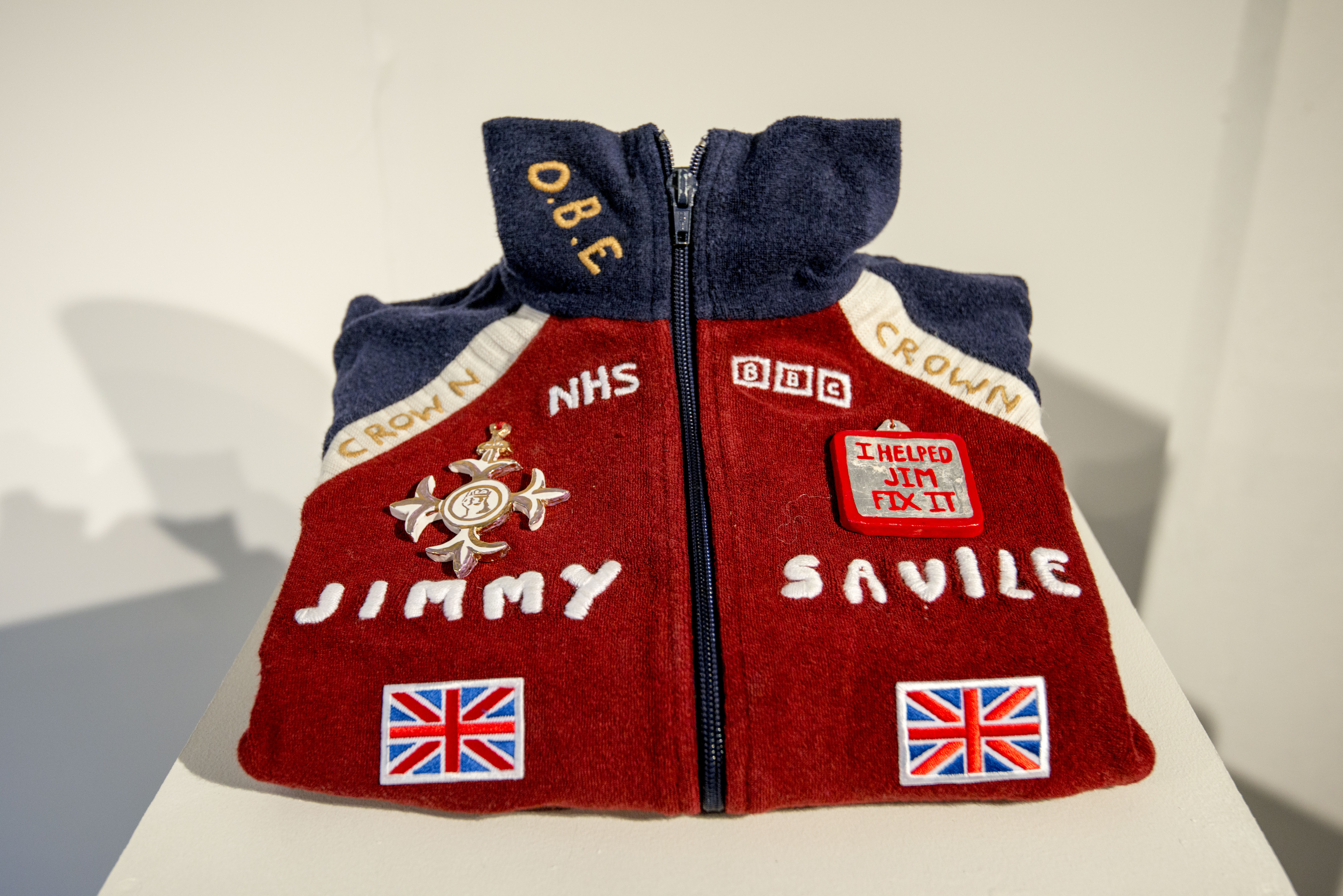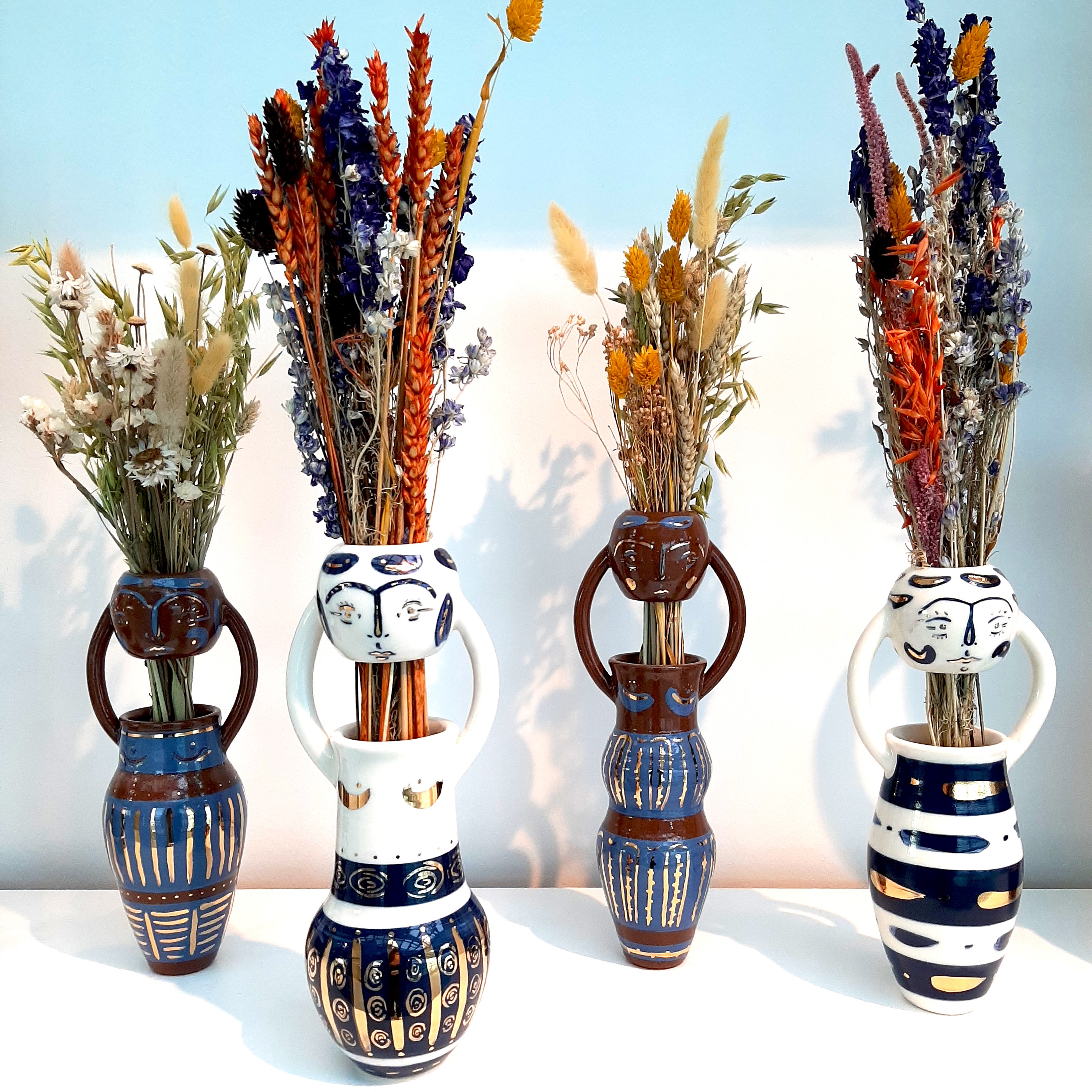 Artist Statement


B. 1993
MA Glass and Ceramics, University of Sunderland, 2020
BA Fine Art, Duncan of Jordanstone College of Art & Design, 2015
Ceramics Technician, University of Sunderland

Material learning, exploration and education is important to me as an artist, both the development of my own skill as a ceramic artist and the education of others. I enjoy working hands on with clay and people, exploring material learning to create objects that tell stories about the communities and identities surrounding their making.
I love working with clay due to its versatility and broad possibilities. Clay is such an interesting material due to its archaeological importance. Ceramic objects make up the histories of civilisations, they share narratives surounding the lives and cultures of their creators.

I take inspiration from historic ceramics of diverse cultures such as the ancient southwest americas and the Islamic world. My interest in ancient ceramics have been heightened due to recent involvement in a research project with Durham University Archaeology department, researching 'Combed Ware' jars from the Early Bronze Age Levant region, this research is helping us to understand the beginnings of industry in the region and the peoples way of life at the time.

In recent years I have focused on developing my technical skill, working with clay to make sculptural installations and functional objects. I just completed an MA in Glass and Ceramics at the University of Sunderland, where I also work as ceramics technician. Over the course of my MA I made a series of sculptures that I hope act as abstract portraits; speaking of the culture and values of the people that have influenced them.

Contact details

maryjswatson@gmail.com

︎
︎
︎
Exhibitions

Changing Spaces, Great Northern Contemporary Craft Fair, Manchester, 8 - 10 Oct 2021
SHOWCASE, MA Glass and Ceramics, 24 Sept - 3 OctNational Glass Centre,
Material Matters, group show, Sunny Bank Mills Gallery, 12 June - 1 Aug 2021
New Work by Mary Watson and Robert Winter, National Glass Centre, Sept 2020- March 2021

Gifted, National Glass Centre, Nov 2019 - Jan 2020

Make Space at Womans Craft Prize, Bristol Museum and Galleries, Aug 2018

Rising Arts, Spike Island Studio Open, April 2017

Bzzarr Bristol, Dec 2017

Hidden Doors Festival, Edinburgh, June 2017

Flop Culture, Gayfield Creative Spaces, Edinburgh, June 2016

The Skinny Showcase, Edinburgh Art Festival, Aug 2015
Residencies
Studio Residency, Rising Art Agency, 2017
Graduate Residency, Cyan Clayworks, 2015

New Potters, Alston Pottery, 2015